HOT & COLD PRODUCTION
FLAT PRODUCTS MARKET
Though our German unit KERN Gruppe we are specialized in the market of flat products with top-notch engineering solutions.
REHEATING FURNACE
The steel material to be rolled is charged at the reheating furnace's entrance. A pusher machine with a ram in direct contact with the steel material pushes the steel material forward on the hearth of the furnace.
The steel material is pre-heated, heated, and soaked as it passes through the reheating furnace's pre-heating, heating, and soaking zones. The steel material is discharged from the furnace by an ejector at the end of the soaking zone for rolling in the rolling mill.
Steel billets, blooms, or slabs are common forms of steel to be rolled. It can be square, rectangular, flat, or round in shape. It serves as the furnace's charge bed.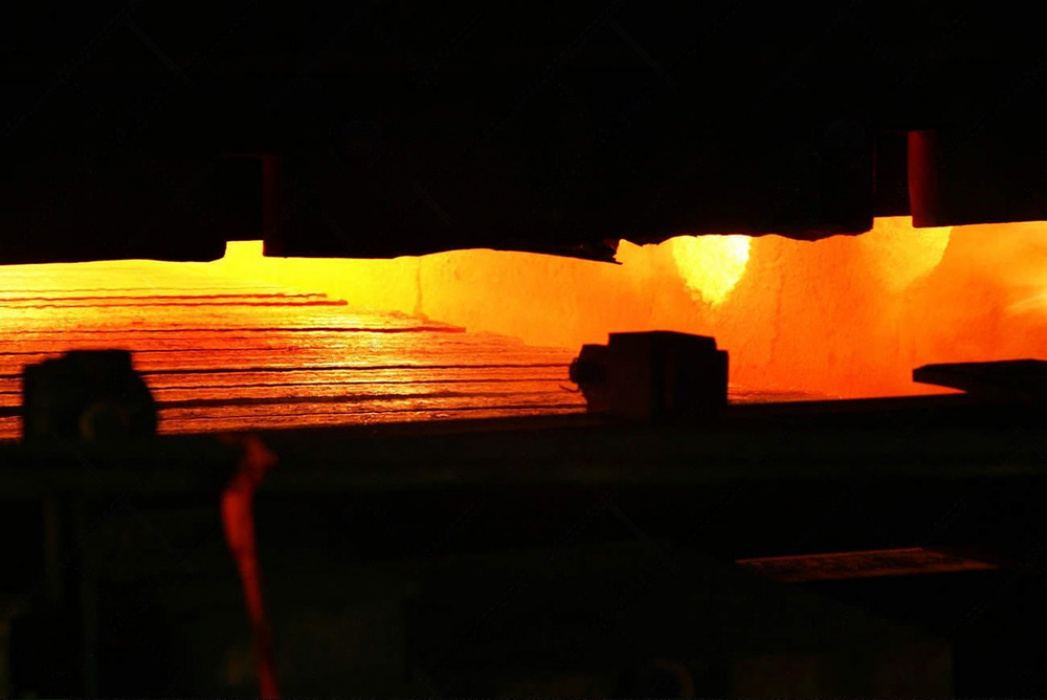 HOT ROLLING
The majority of hot-rolled steel is produced in rolling mills with stands.
The following steps are included in the conventional hot-rolled flats production cycle for reheating and rolling slabs:
Feeding slabs into furnaces for reheating
Reheating
Rolling in multiple passes while being fed to the mill stands
At a leveller, levelling
At cooling beds, cooling
Non-destructive testing done in-line
Cutting to length and trimming the longitudinal edge and ends
Finishing, verification, approval, and marking
COLD ROLLING
Through pickling, cold rolling, and heat treatment, hot-rolled steel is converted into cold-rolled steel.
Cold rolling of pickled coils to a given thickness, typically 40 to 90% of the original material dimensions, is done in tandem mills. Modern process equipment ensures completely automatic shape adjustment.
Cold rolling processing includes the following stages:
Cold rolling in a tandem rolling mill
Annealing
Temper rolling
STRIP PROCESSING LINES
Both in chemical and thermal processing, right up to metal processing by galvanizing or tinning.
Continuously cast slabs are often used to make steel strips. The thickness (gauge) of coiled steel strips is up to 0.2" (5 mm).
The strips are offered in various circumstances:
Hot rolled
Pickled
Cold rolled
Coated

Lines portfolio entails:
– Galvanizing lines
– Pickling lines
– Coating lines
– Slitting lines
– Cut-to-length lines
– Finishing lines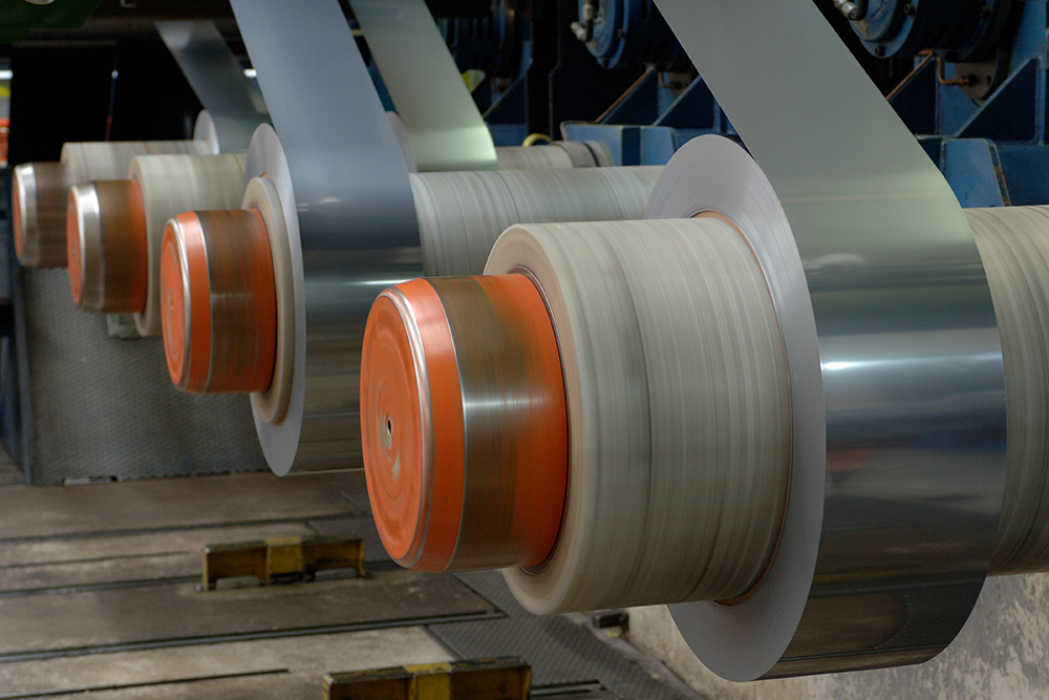 PICKLING LINES
A pickling line, where scale breaker machines and hydrochloric acid solutions are used to remove any surface scale and/or oxide layer that results in surface faults during the last stage of cold rolled steel processing, is where hot rolled coils are processed after being cold rolled.
KERN Automation
Down-to-earth craftsmanship in the engineering automation process