BROADEN YOUR HORIZONS
ATTITUDE AT AIC
We are aware that the best method to ensure quality and effectiveness is to always look for innovations and novel services. Due to this, we thoughtfully plan each and every aspect, always keeping an open mind. We have a strong sense of commitment to the industry, collaborate always both internally and with customers, and draw on a long history of first-hand experience.
OUR APPROACH
Attract the best Talents who embrace our Mission and sense our Values in order to turn each new idea into a valuable result for the entire Team.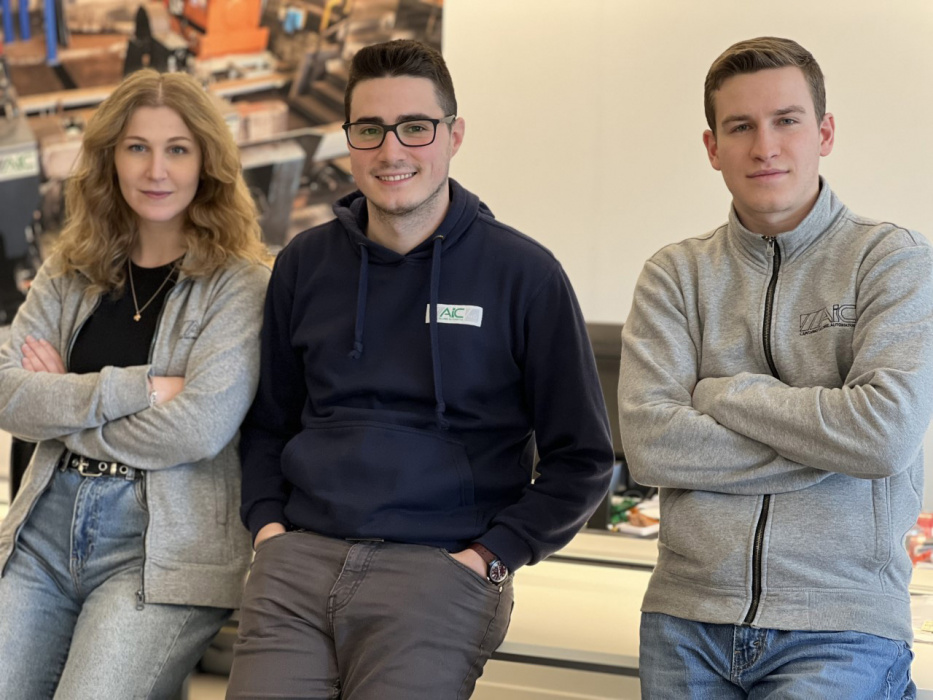 - WHAT WE CULTIVATE
We've identified 4 ESSENTIAL ELEMENTS that embody what AIC is all about, respecting people and sustaining the environment.
Organizational and personal objectives are a diverse mixture, but they are intertwined and mutually supportive. We openly and honestly share our purpose: we are convinced that doing so can act as an accelerator to meet both needs and create an authentic environment in which everyone can easily participate and express themself. We understand that when a person's goals intersect with the purpose of our organization, it instils more trust: we strive to create something personally meaningful for everyone, making everyone's contribution rewarding and appreciated. Every day, we look for and cultivate unique resources, skills, and leverage points. We promote people's authenticity by putting on the core people's reflection, listening, discussion, equality and empathic caring.
Since its inception, our business model has been focused on providing concreteness to what we promise in words, generating a share value for a diverse set of stakeholders. We track field development over time while overcoming difficult and real obstacles: we work toward goals, people take on real responsibilities, and face difficult problems. Through ESG themes and the implementation of sustainable programs, we promote progress. We care about the land around us and work together to make it a better place for future generations.
We adopt a design-thinking methodology in which we prioritize people by exploring and changing career routes with them, putting them first, and then providing custom-made interventions that are targeted at the crucial moments that are encountered, making enjoyable, stimulating and meaningful experiences. We promote social cohesion and trust by rewarding everyone for their contributions and providing the necessary flexibility to recognize an appropriate balance between work and personal life.
We can trace and connect elements of innovation: we do not stop at the status quo, but we are always a step forward in proposing increasingly hyper-connected, digital solutions towards a 5.0 industry, for an increasingly close collaboration between man and machine. This is why we are always looking for new forces that can bring new perspectives and views, and we are familiar with the most emerging processes and technologies. Similarly, we plan ahead of time to re-skill and up-skill talent in order to constantly link personal talent to values in the long run. For this reason, we assess transversal skills: with us, there is always the chance to change in the current role by adjusting to changes in the workplace and successfully filling skill shortages in any project or field.
83
% with engineering background