SAFETY FOR YOUR INDUSTRIAL PLANTS
Cooperating with our German branch KERN Gruppe, we ensure qualified implementation of the requirements for plant safety, from risk assessment and electric control equipment to documentation according to the Machine Directive (2006/42/EC).
During the entire process, we strictly adhere to the standards IEC 62061 / EN ISO 13849.
KERN advises and guides the entire process, from risk assessment and optimization strategy to the finished system. Its specialists from all departments collaborate seamlessly and efficiently.
Testing of all system components, including electrics/automation, hydraulics, pneumatics, and mechanics.
Assessment of fire and explosion risks - Potential applications of protective devices such as fences, doors, gates, barriers, and light barriers
Evaluation of explosion hazards (dusts/vapours) - Document creation also in the context of conversion measures with significant changes
Fire protection assessment and fire protection reports for high-risk systems
A complete service package for the plant safety project
– all from a single source.
square
USING A DOOR HINGE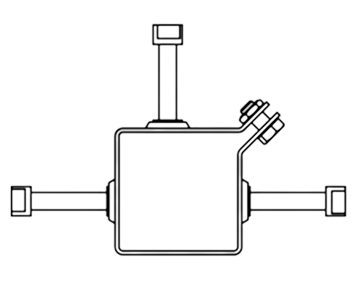 INCLUDING A RETAININIG BOLT FOR THE CLICK SYSTEM
RECTANGULAR
WITH ANY ANGLE BRACKET
MIXED APPROACH
PROTECTION CELLS
For the protection of the robotic application area, AIC design, supply and install two possible solutions:
1. "Open" external barriers
2. Closed container (for a cleaner and more isolated working environment)
Included, a properly designed and manufactured industrial container that houses all the machinery in a climate-controlled and secure environment.